News & Features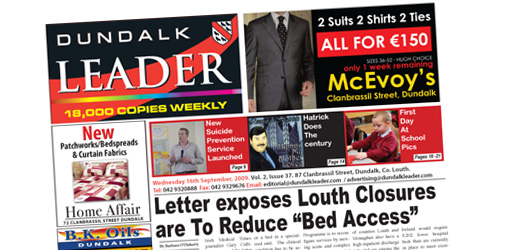 We would also like to welcome The Dundalk Leader into the fold of the Mediasales family. The Dundalk Leader has quickly established itself in the Dundalk Newspaper market as a strong medium to use when looking to advertise. With 18,000 papers distributed each week with 12,700 Door to Door and with 150 pick up points throughout North Louth/South Monaghan with 5,800 papers. The Dundalk Leader has bucked the trend of Local Newspapers in the Dundalk region. Whilst other titles are falling in circulation the Dundalk Leader has grown from strength to strength and increased its circulation. The Dundalk Leader currently enjoys the largest circulation in the area with nearly twice that of its nearest competitor and in doing so offers wonderful value for money.
Mediasales are proud to announce that in addition to our list of award winning newspapers, we are now representing the Ryanair in-flight Magazine. With Ryanair's passenger numbers expected to hit an average of 5.1 million per month in 2009, this could be an excellent opportunity for your client to promote themselves to one of Ireland's most successful magazines. The in-flight magazine provides a premium environment for you to communicate your marketing message to an audience you cannot reach more cost effectively anywhere else.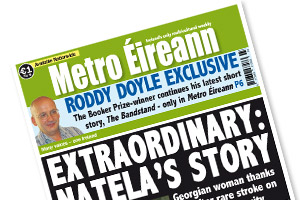 Metro Eireann is aimed at Ireland's multicultural community, this weekly newspaper is widly available throughout Dublin and surrounding areas Both North and South Dublin. The paper has strong cross community support from the government and high profile celebrities such as Roddie Doyle. Metro Eireann also has a very strong subscription base. We look forward to a long and rewarding relationship with this high profile publication.